The jewel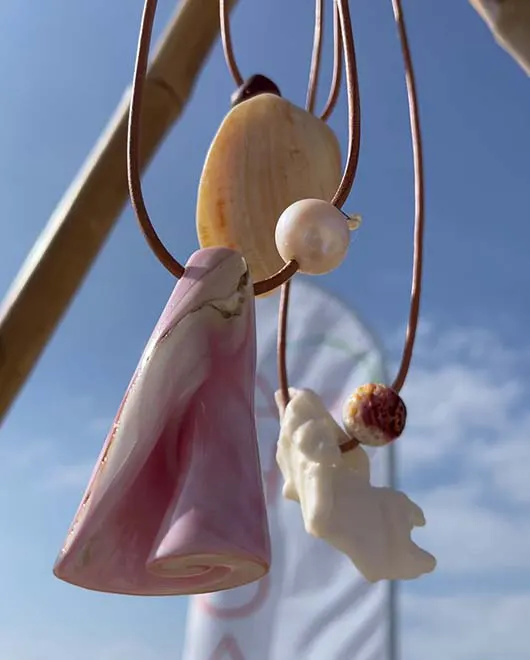 Each piece of jewellery is an original, unique piece created and handcrafted by Annie Boudey.
Meticulous work, a refined aesthetic, organic materials, a strong oceanic imprint: this is AHÔA's signature.
AHÔA aquatic jewelry sublimates shells, natural pearls and gems. The waterproof leather cord is suitable for all swimming, surfing and water sports.
The pieces of jewellery and all our packaging is made from recyclable bio-sourced materials.